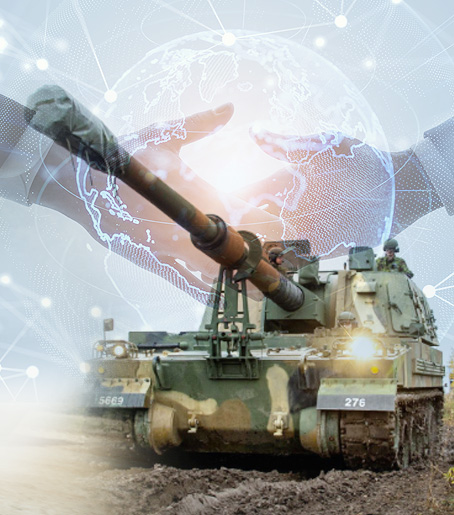 As a sand casting company established in 1993, Kuhsan has put a great deal of R&D and innovation efforts to become the best company in the field of aluminium sand casting in Korea.
Parts of large engines and transmissions used in the caterpillar type vehicles such as tanks and self-propelled howitzer and 3mm thin parts for guided arms are the outputs made from our excellent technologies and accumulated experiences.
Kuhsan will continue to invest in R&D in a continual base.With the research and development in core businesses and advanced technologies accmulated for several years, we will try to construct a stabe business foundation with the diversification of products, development of large products and the high valued products such as aerospace related parts.
By implementing the quality management, ethics management and technology management, we will continue to increase the value of the company and become a core company in the national defense industry.
Kuhsan Corp. CEO Daeung, Go